Authors & Headliners
Jennifer Cockrall-King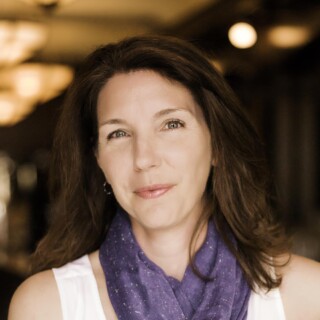 Jennifer Cockrall-King is a Canadian writer and author based in Naramata, in British Columbia's Okanagan Valley. She writes about food, drinks, cooking, and nature, and is a contributing editor and columnist for the award-winning Canadian narrative journalism magazine Eighteen Bridges.
For the past several years, Jennifer has been writing about urban issues such as food culture, food security, urban planning and urban agriculture. Food and the City: Urban Agriculture and The New Food Revolution (Prometheus Books, 2012) is her first book. It is in translation in French, Japanese, and Korean.
Food Artisans of the Okanagan: Your Guide to Locally Crafted Fare (TouchWood Editions, 2016) is her second book. It includes over 125 interviews with farm-to-table chefs, bakers, beekeepers, orchardists, farmers, market gardeners, butchers and charcutiers, fisherpeople, coffee roasters, distillers, craft brewers, chocolatiers, millers, foragers, cheesemakers, fishmongers, and producers of fine craft food products. It won the 2017 Taste Canada Gold Award for Culinary Narratives.
She has co-authored a cookbook called Tawaw: Progressive Indigenous Cuisine with her friend chef Shane Chartrand, published by House of Anansi Press.
Jennifer is also working on a book about seed banks and seed savers around the world, tentatively titled Going to Seed: Racing to Save the World's Food Supply.